Cinnamon infused Milk & lemon cake
22/07/2021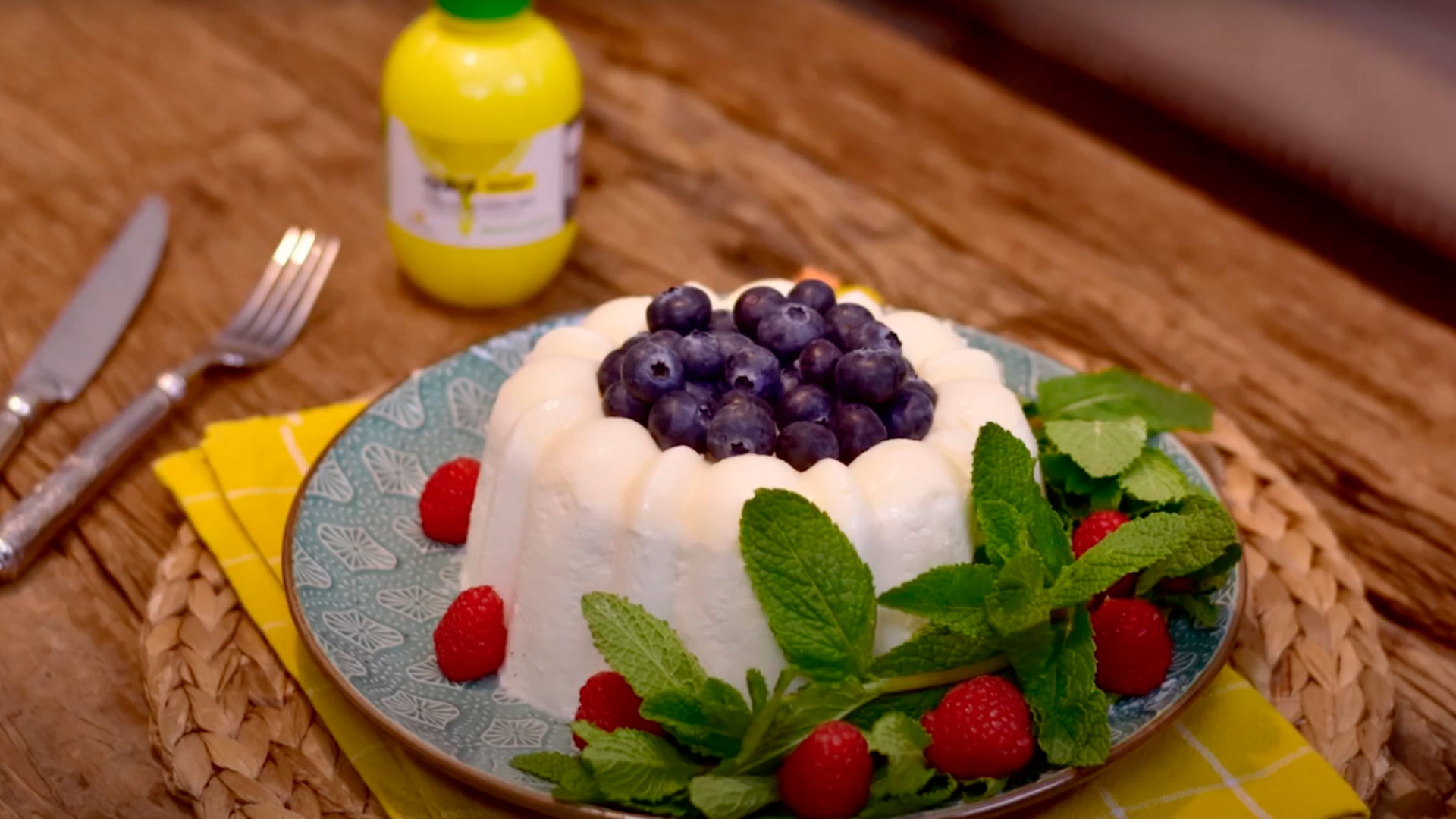 Ingredients:
500 ml cinnamon infused milk or vegetable milk
500 ml Whipping cream
QuickLemon
Berries
8 Gelatine leaves
3 Egg whites
125 gr Sugar
The How-to:
Soak the gelatine in water.
Heat the milk without letting it boil. Add the gelatine. Leave to cool.
Blen the eggwhites with some QuickLemon. Add the previously whipped cream and blend well.
Slowly add the milk, stiring gently.
Add the blend to a mold and freeze for 7-8 hours.
Decorate with fruit and enjoy !!