Breakfast avocado toast
24/01/2021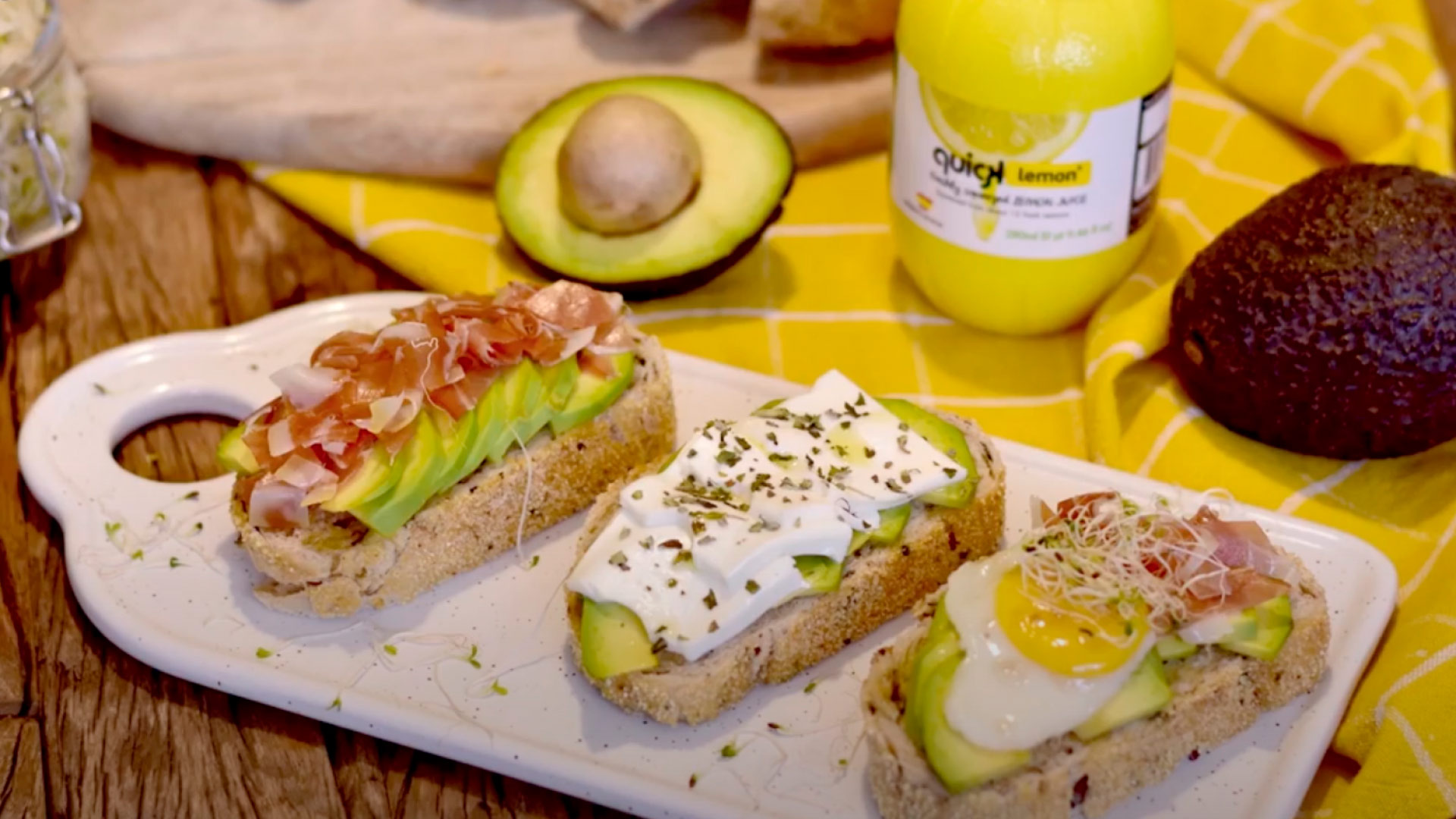 Ingredients:
QuickLemon
Olive Oil
1-2 Avocados
Serrano ham
Fresh cheese
Quail eggs
Alfalfa
Seeded bread
The How-to:
Peel and slice the avocados. Add some drops of QuickLemon.
Toast a slice of bread and add some Olive oil. Add a layer of avocado slices, finish off with some diced serrano ham.
For the vegetarian option add some fresh cheese and oregano on the avocado toast instead of the ham.
Our third option is the avocado toast, a grilled Quail egg, a pinch of salt, ham and alfalfa.