Aubergine Hummus
10/02/2022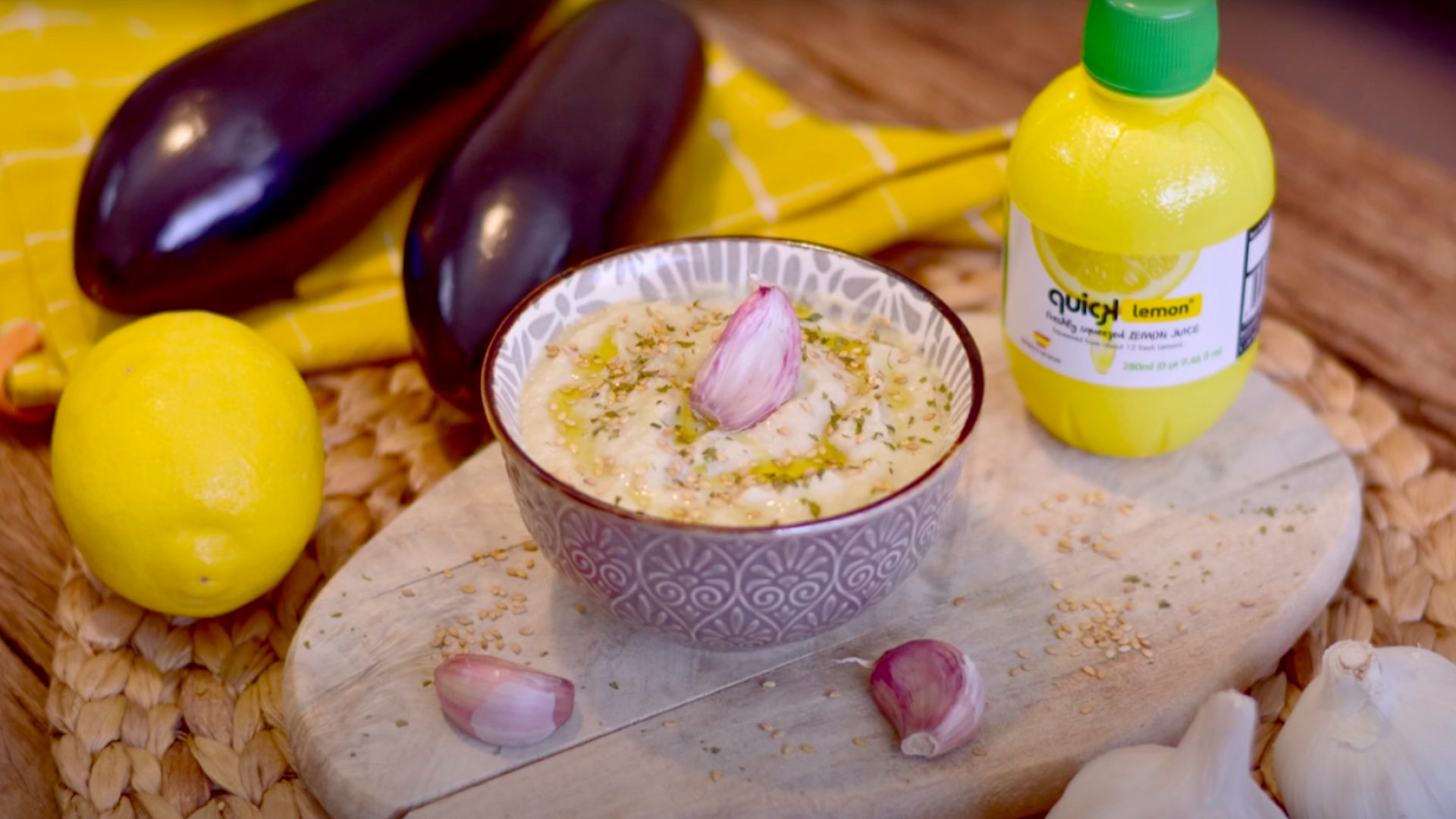 Ingredients:
2 aubergines
QuickLemon
1/2 clove garlic
3 Tbsp tahini
2 Tbsp Olive oil
Salt
The How-to: •
Roast the aubergines in the oven for about an hour until soft.
Once cold, cut into pieces.
Blend all the ingredients, adding more garlic or lemon according to taste.
Use as a dip or on salads.